Zirconia Sintering solution S7
Digital& Intelligent Zirconia Sintering Solution
DEPRAG S7 Zirconia Fast Sintering Furnace is a product specially designed for zirconia sintering. S7 adopts the development standard of high intelligence and high automation, which can help labs and clinics to complete the sintering work of zirconia well.
S7 is equipped with [high-purity U type molybdenum silicide rods *3][high-purity double-spiral silicon carbide rods *4] with precise temperature control and no pollution. It can achieve two sintering modes, fast and normal, and ideal zirconia sintering effect can be obtained in both modes.
In addition, the equipment is also equipped with a number of intelligent functions such as continuous sintering, rapid cooling, and pre-drying, and is committed to creating a better product experience for users, improving user production efficiency and reducing user usage costs.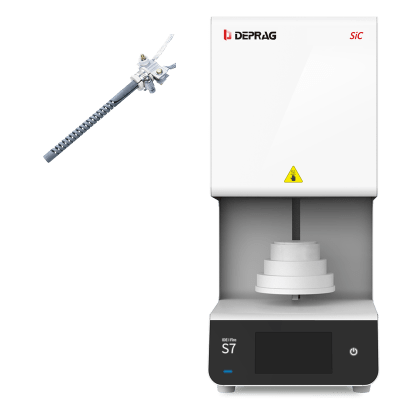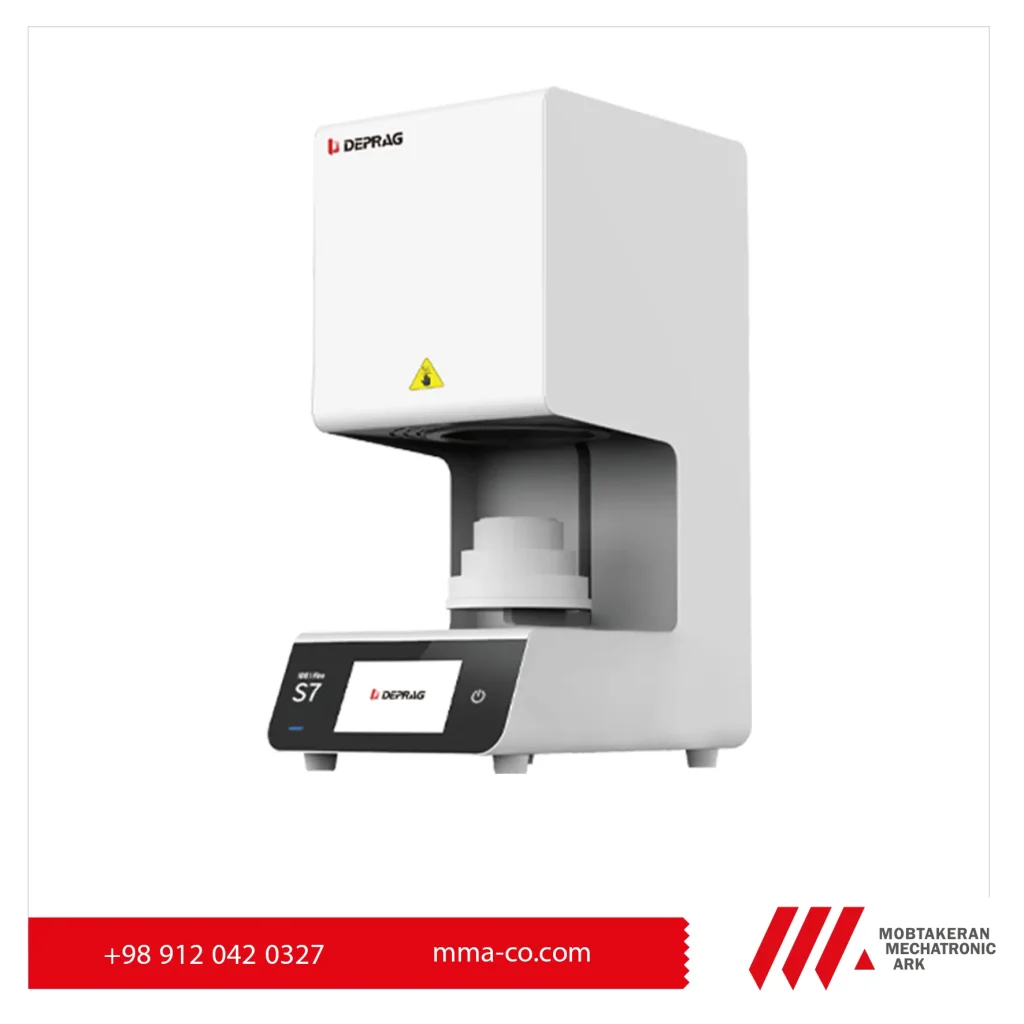 Technical data

Dimensions (W x D x H)

338 mm x 520 mm x 751 mm

Weight

approx. 53 kg

Power supply

220 V/ 50-60 Hz

Max. output

3000W

Max. sintering temperature

1600 ℃

Combustion chamber

Φ100 mm

Combustion chamber capacity

0.95 L

Capacity

up to 100 zirconia units

Accessories

Silicon carbide rods[Or molybdenum silicide rods]

, Sintering tray, Tweezers, Zirconia beads, PTCR