Mobtakeran Mechatronics Ark engineering company
The Mobtakeran Mechatronics Ark engineering company was founded in 2011 and started its business activities in 2017. The company is proud to succeed in designing and manufacturing 3D printers (DLP Technology) in the short term and registered its patent in the office of registration of documents and real estate of the country with this number 94872.
With the establishment of R & D unit, the company is optimizing its products and working on new projects. The company has several departments; management, commercial (Internal and External), design (mechanics, electronics, software) and Development, production, after-sales service with the presence of expert personnel. almost all production processes are conducted internally and under direct supervision, Mechatronic Ark's engineering products are offered at the very best quality and price.
The company's strategic document
Our work is shaped by our core values
The quality policy of
MMA CO
Increase customer satisfaction and confidence
Training and empowering personnel
Continuous improvement of quality in system, process and product
Improvement, development and updating of infrastructure (hardware and software)
Moving towards zero waste
Timely delivery of products with good quality
The
MMA CO

's obligations to the interested parties
Personnel: providing job stability and growth and excellence
Customers: increasing satisfaction (quality, delivery time and price, etc.)
Shareholders: increasing profit and capital
Suppliers: mutually beneficial communication
Community: Contributing to social welfare
Development of financial resources and continuous reduction of costs
Application of human resource management
Customer Relationship Management (CRM)
Emphasis on research and development activities (R&D)
Emphasis on knowledge management
Supply chain management (SCM)
Development of portfolio of products and services
Developing the consumer market and identifying new customers and developing the export sector through marketing
Mutually beneficial relationship with suppliers
Compliance with relevant government laws and regulations
The macro-organizational goals of
MMA CO
Increase in profit and capital
Increase sales
Increasing staff satisfaction
Increasing the satisfaction of suppliers
The quality management system based on the requirements of the quality management system based on ISO9001:2015 and ISO13485:2016
Quality management system based on ISO13485:2016 for products manufactured for medical equipment
Quality management system based on ISO9001:2015 for all products except for products subject to ISO13485:2016 standard
In order to increase the quality of the products, Ark Mobtakeran Mechatronics Technical Engineering Company is establishing the requirements of ISO 9001:2015 and ISO13485:2016 standards.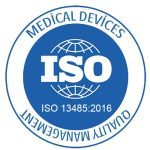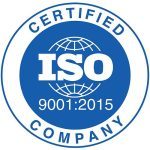 Your suggestions and criticisms
share with us